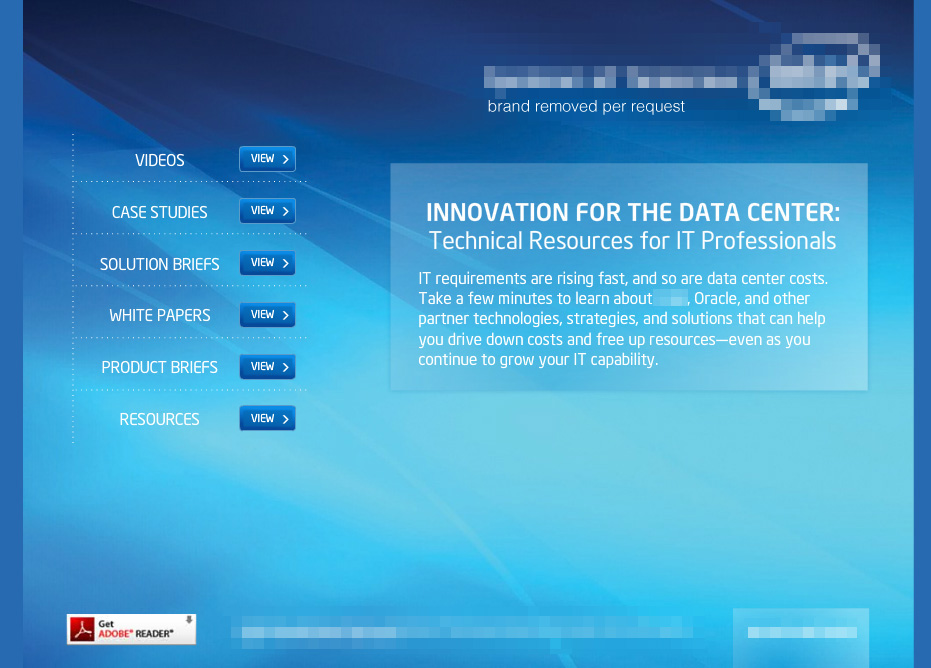 Interactive Design and Development project for an interactive company that was given out at a popular tradeshow. Design and programming were given careful thought to match brand standards and come out of the box. Produced for Brand and Marketing Agency out of Portland, Oregon. While most marketing materials have largely moved to mobile applications, this piece did its job back in the day.
Services: Interactive Design, Planning, Flash, Actionscript, Acrobat
Results: With an interactive marketing piece like this, the interactive company was able to provide actively engaged IT Professionals quick access to their data.  While somewhat dated now, this approach enabled them to spread information quickly across their base at a time when laptops and disc drives were king.
Update: Logo and name removed
To learn more about the Interactive Design and Development services Drew Schug can offer  you, visit our services page or contact us today.