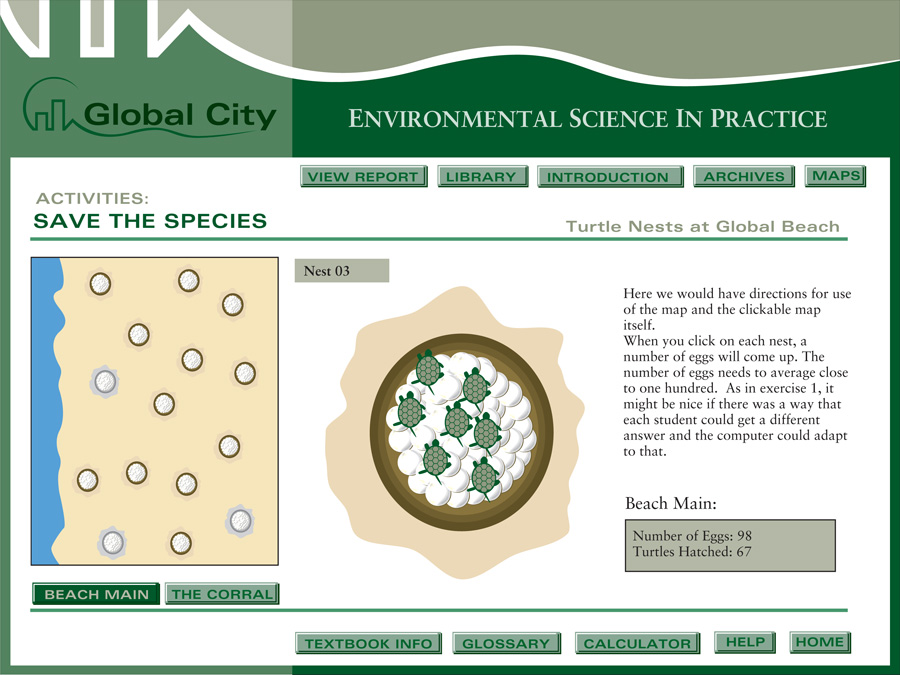 An educational interactive design project  focused around a CD-Rom for college students. The CD-Rom was added to text books and used with course materials. This project won the prestigious Pirelli Inter "net" tonal Award for outstanding media in Earth Science and a Montana Addy Award. Completed while employed at Earthtalk Studios in Bozeman, Montana.
What was done:
Branding/Logo Design
Graphic Design
User Interface and User Experience Design
Flash
Actionscript
Contact us or visit our marketing services page today to learn more about how Drew Schug can help you with your next interactive design project.