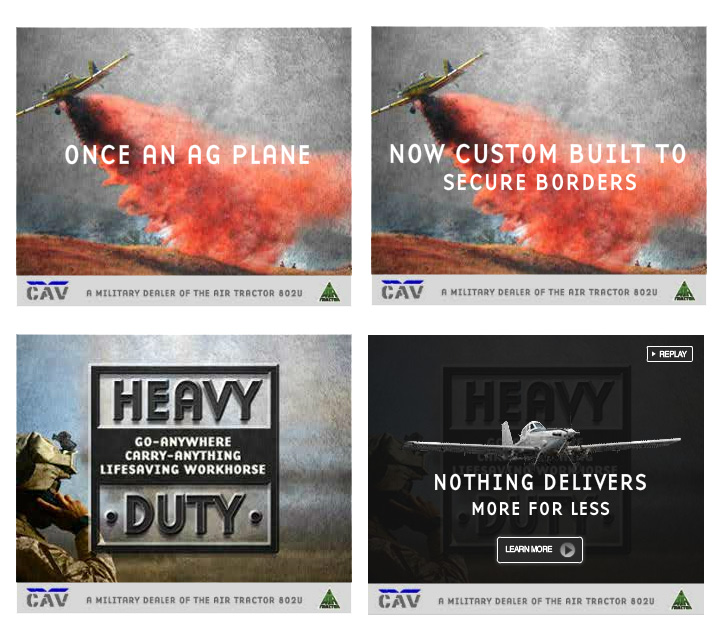 Banner ad development project for a custom built Air Tractor that specializes in agricultural and firefighting. This banner ad was after a highly specific market. Done while subcontracting for a Bozeman, Montana Marketing Agency.
What was done:
Project Management
Flash, Actionscript
ClickTag Integration
To learn more about how we can help you with your next banner ad development project, visit our Marketing Services page, or contact us today.